Class Directory
Let's go home!
See the Other Class:
1 * 2 * 3 * 4 * 5 * 6
Share This Site To
A Friend. Thanks.
[Three One] and [Four One]

---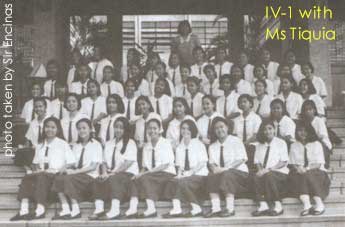 Previous | AutoLoad/Stop | Next
[This is the only photo available.]
---






STC Trivia is currently
unavailable. Submissions
wanted. Just email them to
Kulotsky

For the complete Theresian Experience, visit the link to other batch's egroup and websites.

To submit your contact info for our class directory, kindly fill out this form. Thanks.