---
A MESSAGE FROM CHRIS CARLOS: (posted in Friendster)

Let us all remember our batchmate and good friend, Aileen Dizon-Peralta a.k.a. "Dixon" to her many friends. She passed away August 19, 2007 due to cardiac arrest. Let us pray for the soul of our beloved friend, sister and fellow Theresian. We will miss you Aileen. Rest in peace.

08.21.07
---
STC QC Reunion
Elbow Room 07.14.07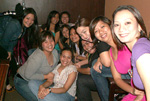 Thanks to Ading for organizing this and to Mai for sharing these photos on Flickr.
---
A NOTE FROM KULOT:
Hello! I had to turn off our tag board due to spammers. It is now permanently deleted. If you would like to connect with friends or give some shout-outs, I'd strongly recommend using our accounts at Friendster or Yahoogroups.
I would also like to apologize for the inactivity of our site. Life happens, you see. I'm sure you understand it as well.
If anyone has the time, passion and skills to update this site, please feel free to contact me thru friendster.
I wish you all well and God bless.
6.21.06
---
We had our 15th homecoming this year, 2007. I am hoping for a US reunion on August 8, 2008. Yup, the date has been set and should be a lot easier to remember - 8/8/8. So save this date! The venue is currently being decided by an online poll, which will end sometime February of 2008. Whatever the decision may be, I hope for a huge turnout. Let me know what you have in mind so we can plan this out. Visit our blog for updates. (09.11.07)
ONLINE POLL
<< CLICK HERE TO VOTE >>
2008 US REUNION VENUE ON 8/8/8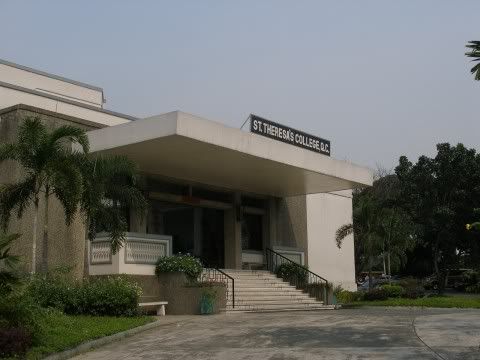 All pictures courtesy of Maureen (Class IV-3). Thanks Mau!
---

Remember this? Grade 6 Section 5 (click for a larger view)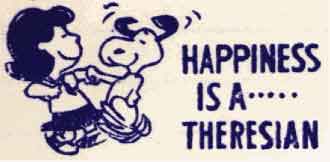 Courtesy of STCManila
Sites of the Moment
Batch '92
Friendster Account

Class II-5
Yahoogroup

Class of 1980
Website

The NEW STC QC
Alumnae Association
Website

Theresian 1992
Livejournal

07.14.07 Class Reunion
at the Elbow Room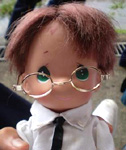 From STC QC


---
Theresian Webring

+ + LINK UP + +
Use the form below.

To submit your class' webpage, kindly fill out this form. Link us back, too. Thank you.
---